PROFILE
Commercial pilot
8.000 hrs, 4 continents, 1 life-changing event ...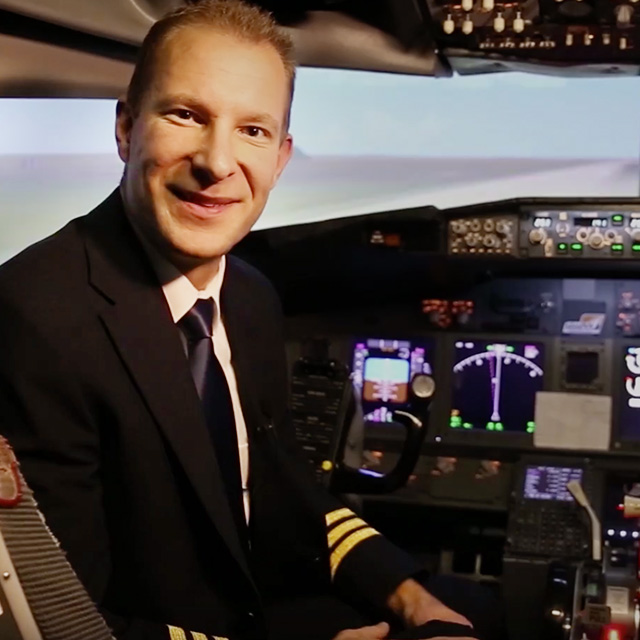 At the age of 22 he was ranked among the youngest airline pilots in Germany. He worked and lived in the United States, Great Britain and Canada. His pilot logbook manifests his impressive experience: 8.000 flying hours on four continents and within almost every climate zone.
In 2009, when a routine flight with 190 passengers on board all of a sudden turned into an emergency, Keil managed to prevent an air crash at the last second. This day was to changed his life. In his book "Ready for take-off" he coped with the experienced and ever since researches on the causes of human failure inside cockpits. As an author, speaker and management trainer, he transfers these findings to business life.
Philip Keil is still an active pilot at a major German airline.   
PROFILE
Expert
in the media and for companies across all branches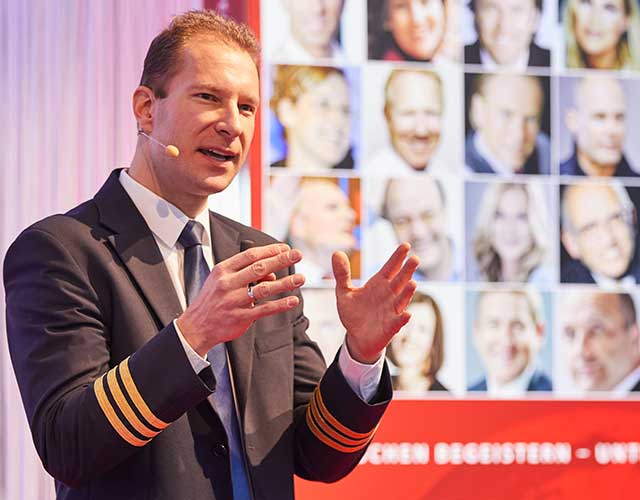 Airlines invest millions of dollars in the education of their pilots. This special skill-based training is a unique and innovative approach by the NASA, aiming for one goal: to stay mentally focused and to think, act and communicate effectively in extraordinary difficult situations. Philip Keil transfers these methods to people and companies of all kinds, aiming for peak performance in their field.
As an aviation expert, Philip Keil is a well known guest in the media. His huge experience as airline pilot and his authorship makes him an ideal reference for subjects related to air safety and error management.
PROFILE
Vita
pilot and speaker of passion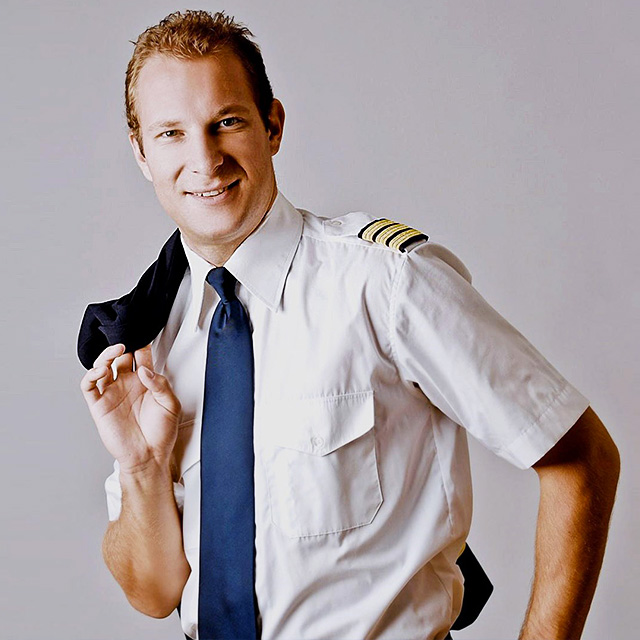 In 1981 Philip Keil is born in Munich, Germany.
In 2001 he graduates secondary school. In the same year, he passes the selection process of the Lufthansa German Airline pilot school.
In 2002 he commences the pilot education in Bremen, Moenchengladbach (GER), Phoenix, AZ and Vero Beach, FL (USA).
Since 2004 he works as airline pilot with bases in London, Glasgow (UK), Montreal (CAN) and Munich (GER).
2009 he managed to prevent at the last second an air crash. Ever since he researches on the causes of human failure inside cockpits and develops techniques for a transformation of the the "Crew Resource Management" from aviation into business life.
Since 2014 he is professional speaker and author.
Since 2017 he is among the "Top 100" keynote speakers of Germany, Austria and Switzerland.
Philip Keil lives with his wife and their daughter in Kirchheim near Munich (GER).
Imperial Tobacco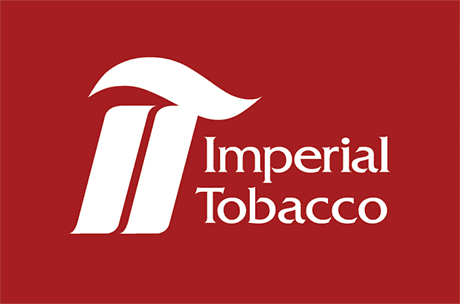 Your analogy Aviation – Business was a real eye opener. Your 60-minute-keynote spun away, that's how electrifying and colorful it was!
Dr. Rainer Eberlein
Imperial Tobacco
SwissLife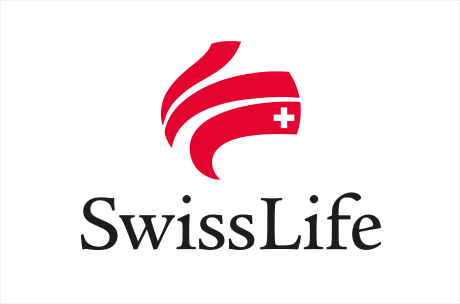 Philip Keil was the highlight of our Sales Kick-off! You could have heard a pin drop – that's how magnetized our Sales leaders were. Simply perfect!
Thomas A. Fornol
Swiss Life AG
Wilhelm Sturm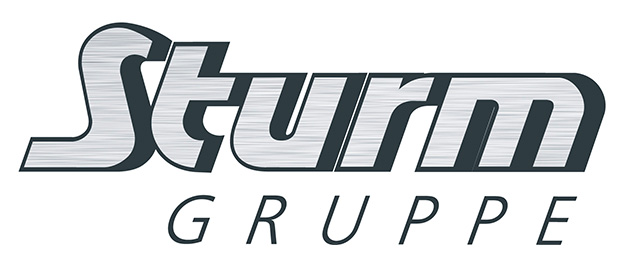 Mr. Keil inspired the audience immediately. Due to the combination of valuable content and his entertaining presentation, each guest took away practical ideas for its business.
Wilhelm Sturm
CEO Sturm Gruppe
Prof. Dr. Mayer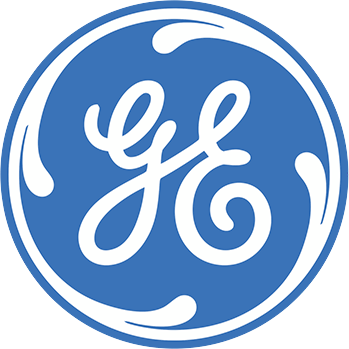 Excellent speaker! Both, his exciting experiences and his highly effective pilot strategies made his speech to an outstanding event for our company!
Prof. Dr. Mayer
General Electric
Achim von Michel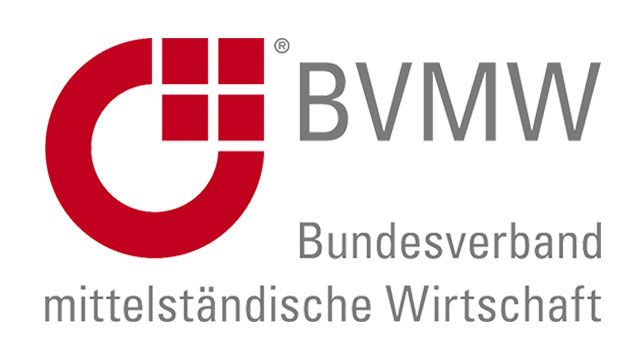 Thank you for your keynote – extremely exciting! I actually incorporated your strategies into my daily work routine!
Achim von Michel
Bundesverband mittelständische Wirtschaft
René Behr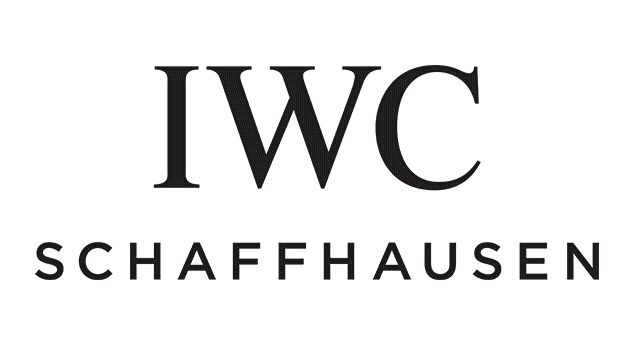 Our leadership board scored your thrilling keynote with the top grade. The only thing I missed, was popcorn!
René Behr
HR Director IWC
Dr. Stefan Tewes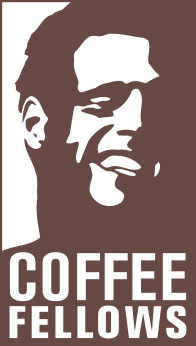 Philip Keil is right on the dot when it comes to the challenges, the business representatives have to face nowadays. He enriched our event tremendously!
Dr. Stefan Tewes
CEO Coffee Fellows
LUFTPOST – der Newsletter von Philip Keil:
Infos und Impulse rund um die Themen Spitzenleistungen, Entscheidungen, Krisenmanagement und Teamwork.